I loved Wonder Woman and I think the movie was epic. This tagged seemed like a fun time. I was tagged by my friend Michelle over at First Book Love. Thank you for the tag lady. I got the gifs from Michelle as well so credit to her and whoever she got them from. No more chit-chat let's get to the tag.
Wonder Woman: Your favorite badass female book character…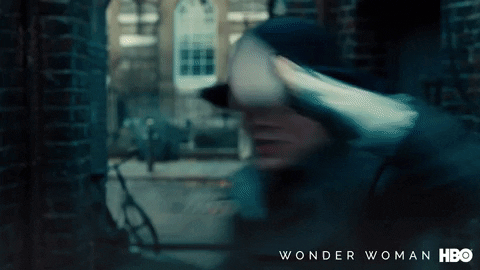 I have a lot but in the spirit of the tag, I will only say one (which I will be doing from now on). Mara Dyer is such a badass. I mean she can literally kill someone just by thinking about it. Now, ladies who can fight or kill are not the only badasses but Mara and her sarcasm are amazing. 
Fantasy Island: A book setting you want to escape to…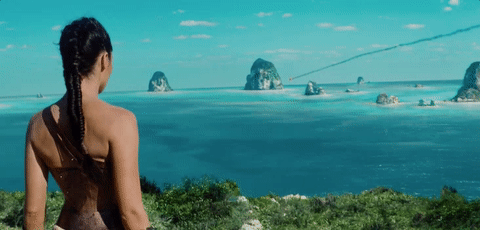 I am going to steal Michelle's answer and say the Shadowhunter Universe. I love the characters and I think the world is so intense and fun. I would be either a Fae, vampire or Shadowhunter. 
London: A hyped book that let you down…

The Grisha Trilogy was a HUGE letdown. The characters besides Nikolai and a few others like the Darkling were annoying and garbage. I didn't care for the writing and I couldn't believe this was the same queen who wrote Six of Crows. 
Steve Trevor: A book that has a beautiful cover and a great story (i.e. good personality)…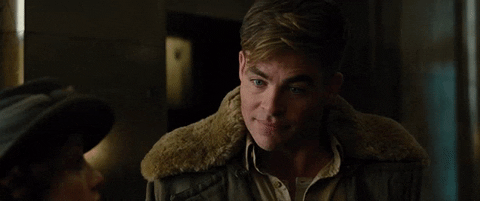 I will mention a recent one named Queen of Air and Darkness. This book was magical and everything I wanted for the conclusion to the trilogy. The cover was stunning and the story left me in tears. I love this book so much.
Lasso of Truth: A book you hated…

I HATED Labyrinth Lost. There was not one redeemable quality and that it so sad. I wanted to like it so bad but I was not happy with the end result.
Wonder Woman's Shield: A book so sad that you need a shield…

The two books that brought tears to my eyes were History is All You Left Me and The Kite Runner. Literally, balling my eyes out. It was gross and I need to NEVER read those books again. They were so good but they hurt me too much emotionally. 
Ares: a villain that is scary, but you can't seem to hate them…

The love of my life Sebastian Morgenstern. I would fight him if he hurt my favorites but like I love him so much. I can't hate him I just want to protect him djvbav. I know it is crazy but I am sure everyone is used to this by now. 
The Amazons: A book that you wish had more/better LGBT+ representation…

I agree with Michelle. All the ones that have it seem to do a great job at the representation. 
Justice League: What superhero book friends do you tag…

I tag Books-and-Dachshunds, Just One More Pa(i)ge, Phannie the ginger bookworm, Bound to Writing, RhythmicBooktrovert.
Follow me:
Twitter – @kittytopiaa
WordPress – @nosestuckinabook
Instagram – @katraee
Goodreads – @kathryncalderon
Pinterest – @katraee
Behance – @kathryncalderon
Redbubble – @katraee